Real estate lawyer. Buying and selling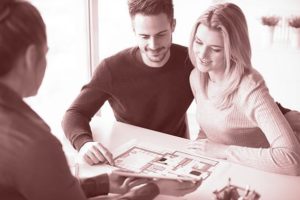 Consultations on the sale and purchase of real estate, analysis of the documentation provided by the seller, tracking the history of the property, oral and written reports on the existence of legal fees.
We advise buyers of real estates to always require a written document from the Property Registry with the Registry Agency for the presence or absence of encumbrances on the selected property.
Consultations and services in the sale and purchase of real estates.
We advise on issues related to the sale and purchase of real estates. Take advantage of our real estate attorney services listed below. We guarantee expeditious and correct treatment of all clients and their legal cases.
Full study of the property you want to buy, consultations, preparation of notarial acts, negotiating a preliminary contract;
Conclusion of any other transactions with a transferable effect: donation, exchange, contract for caring and maintenance, etc. .;
Assistance in obtaining documents for notarizing the transaction, representation before a notary public, procedures before the Property Register with the Registry Agency;
Green home buying (home under construction) consultancy; consultations and preparation of contracts for construction "against compensation";
Legal representation in cases of real estate disputes and protection of the right of ownership, division of co-estates;
Consultation on request for acquisition of property through public sale, study of the history of the property and the presence of encumbrances, mortgages, foreclosures, preparation of documents for participation in public sale of property;
Acquisition of immovable property by prescription;
Preparation of rental contracts.